At summer camp, everything is awesome. Everything, that is, except homesickness. Parents, you can help! Follow these tips to make sure homesickness does not detract from your child's first camp experience.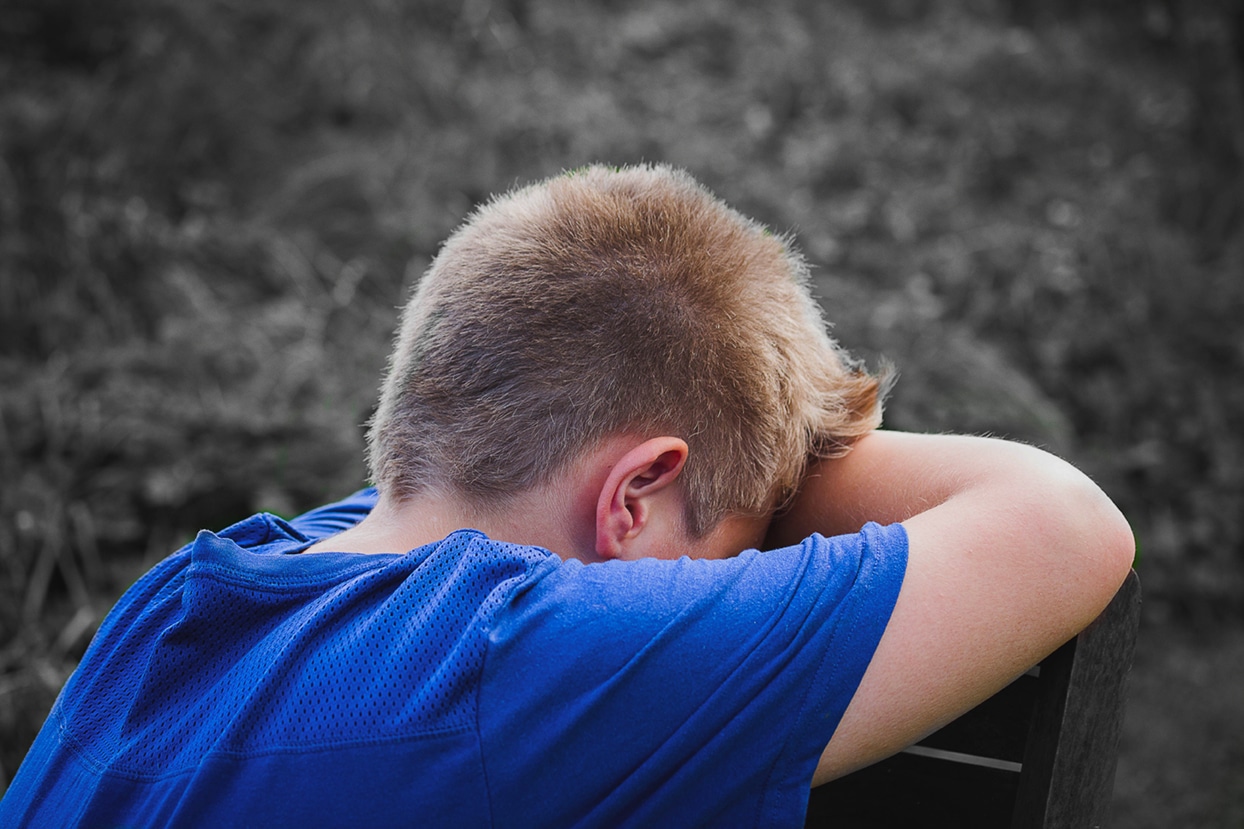 Homesickness is the natural result of separating from home and loved ones. In a recent study, nearly 96% of boys & girls who were spending 2 weeks or more at overnight camp reported some homesickness on at least one day. Almost all children (and grown-ups!) feel homesick when they're away from home. People's feelings simply vary in intensity....
1) Practice makes perfect
We strongly encourage you to send your kids off for a few nights to someone else's house if they've never spent more than a night away from home. A sleepover at a trusted friend's house is a great way to prepare your child for their first camp experience.
You may even want to visit Camp Hebron before the summer begins. Day Passes are available for guests to enjoy the lake and pool (seasonally available) and to walk the grounds. Coming to camp ahead of time helps create familiarity by allowing your child to touch, feel, see and smell.
2) Don't call! (Write Letters)
It's an odd phenomenon, but when parents call to speak with their kids at camp, seconds after getting off the phone some campers meltdown. Writing letters or sending emails gives enough comfort to your children to let them know you care and are thinking of them. Phone calls can trigger overly emotional thoughts of missing home.
Try sending a letter a few days before your camper arrives at camp, or even drop one off with camp staff. By planning ahead you can ensure your letter is available to your camper early in the camp week, and you're not at the mercy of the postal service :-)
Emails are also a great tool. You can send emails through your Hebron Camper Account for less than a dollar, and we'll deliver the email to your camper at the next meal.
Your child might find comfort in writing back to you, as well. Give your camper a few envelopes that are pre-stamped with your address so they can share their camp experience with you as it happens. Letters from your child make for great keepsakes down the road!
3) Include Your Child in Planning
Children tend to feel excited and mentally prepared when given some ownership of the planning process. Here are some ways your child can participate:
If possible, allow them to choose which week of camp they'd like to attend. Sit down together to review activities listed, schedules and lodging for different camps.
YouTube! Camp Hebron has video recaps for most camps. Seeing these videos will give your child a peek into what the week will be like.
Task your child with creating a packing list for summer camp. Take this opportunity to coach them through what items they will need and why.
4) Stay Positive!
This is what NOT to say! Statements like this lead your camper to think there's a significant chance they won't be OK. Talk enthusiastically and optimistically about your camper's impending experience. "You're going to have a blast!"..."Remember, they have a pool, you love swimming!"..."Mom & Dad loved summer camp growing up, I'm sure you will, too."..."That game we saw campers playing on YouTube looks like a lot of fun!"
Don't forget to instill confidence in your child. "You are going to do great."
5) Bring a Friend
We've said for a long time that camp is simply better together! Bringing a familiar face to camp can help alleviate feelings of unfamiliarity with camp. Bringing a pal can help prevent feelings of isolation and loneliness.
We also encourage campers to bring a friend so they can share their experiences after camp.
Homesickness is a reality, but it doesn't have to ruin your camp experience. Speak with your child about what it may be like and that homesickness is completely normal. Encourage your child not to focus on those feelings of homesickness- rather, concentrate on what's in front of them and not what's at home.
Lastly, at drop off, keep your composure. This can be an emotional time for you, too! Aside from staying emotionally under control, this is not the time to be talking about homesickness. Dr. Thurber, the author of The Secret Ingredients of Summer Camp Success, instructs parents to never say, "If you feel homesick, I'll come and get you." Putting ideas of homesickness in your child's head as you're about to leave is one of the most detrimental things you can do as a parent. Don't give them the failsafe. Encourage your camper to see the week through and enjoy themselves.