Youth Camps
Chock-full of fun and adventure, our Christian based summer camps provide a safe, nurturing environment that encourages young campers to grow in their faith while developing independence and resiliency.
We offer a variety of options for campers from grade 1 thru 12, including activity specific camps as well as our traditional cabin camp, which provides a sampling of everything that camp has to offer. Reserve your spot today!
Cabin Camps
It's the classic summer camp experience! Campers will experience a wide variety of activities like swimming, crafts, nature exploration, games, and so much more. They will share stories, build life-long friendships and challenge themselves while having loads of fun.
Adventure Camps
Growth happens when challenges are faced. Adventure Camps offer a week of day-long excursions and Christ-centered community that will encourage your child to face fears and try new things. They will have the opportunity to canoe, rock climb, hike, sleep under the stars, and challenge themselves on the ropes course. Mornings and evenings are filled with traditional camp fun!
Horse Camps
Love horses and can't get enough of them? Our Horse Camps offer the opportunity to learn more about horses, improve riding skills, and form Christ-centered relationships. The week will include trail riding, ground training, and riding lessons in Western or English disciplines by our Certified Horsemanship Association instructors. Campers will also enjoy the other activities camp has to offer.
Specialty Camps
Classic camp favorites like swimming, boating, crafts, and nature exploration are combined with extra time in a unique interest. Our specialty camps are Harvesters, S.E.E.D. Sowers and Worship Arts. Grow great friendships with like-minded individuals, dig into the Bible, and have an amazing week!
Day Camps
Experience summer camp while still getting to go home each night! Every week of day camp offers a different theme and activities. Day campers will participate in classic camp activities like swimming, boating, nature exploration, and crafts. Day Camp runs from 9:00am-4:00pm for 8 weeks of the summer and is for children entering grades 1-6.
16:14 Missions
The 16:14 Missions program is a week designed for 6th-12th grade youth group students and their youth leaders. Campers who join us for this week will serve with Love the Hill Monday through Thursday, while enjoying traditional Camp Hebron activities on Friday and some evenings.
Lodging Options
Overnight youth campers will stay in our Breezewood Cabins or Shelters, scattered across the hillside surrounding the dining hall. Each cabin has bunk beds with mattresses and a private bathroom. Shelters include ten to fourteen bunks and are located within a thirty second walk from the bath house.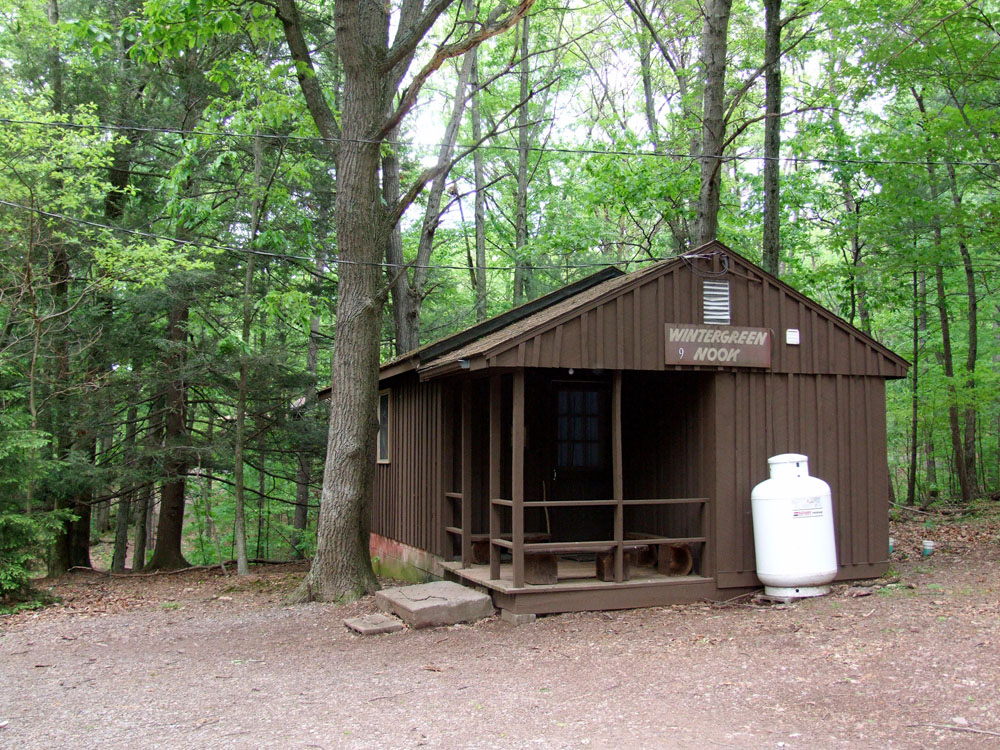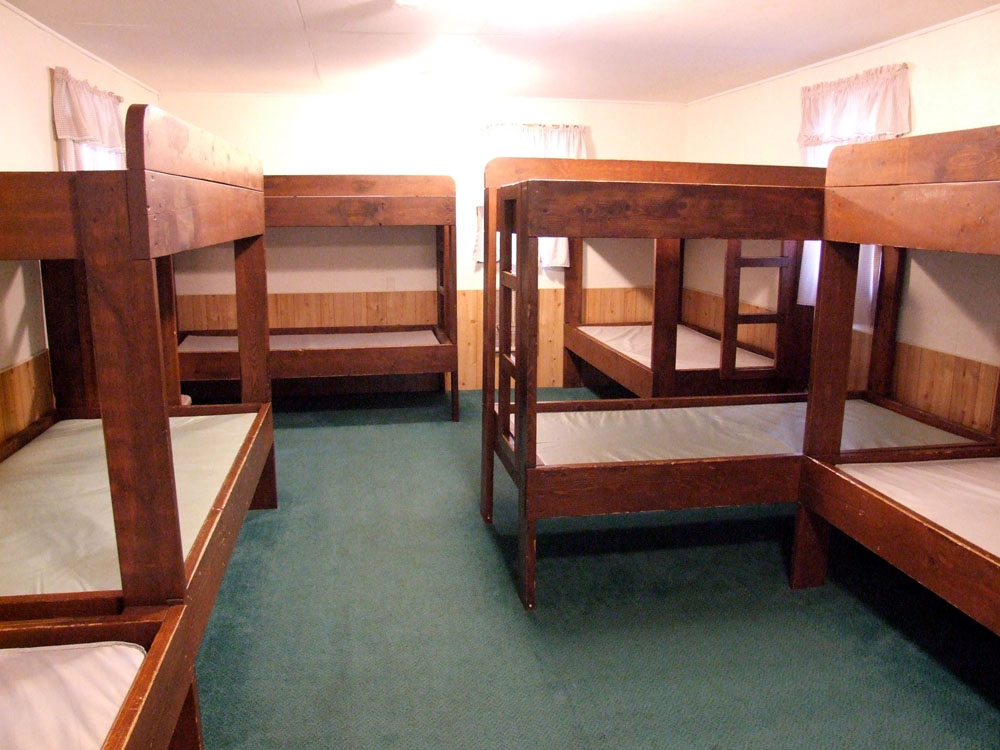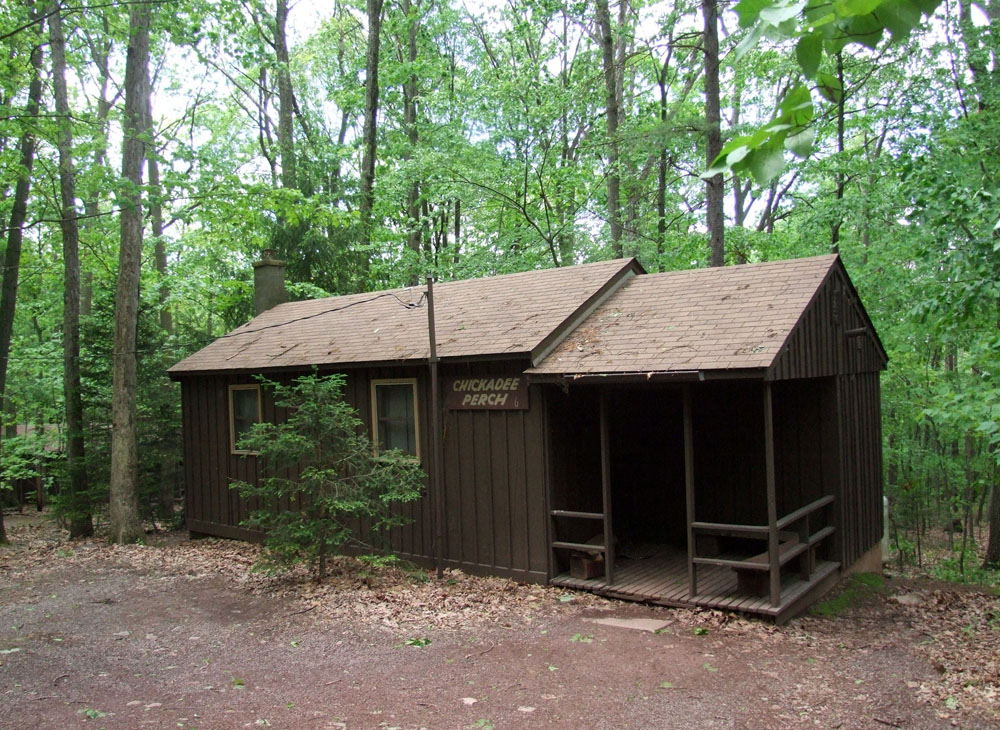 Each Breezewood Cabin can accommodate 11 people in twin-size bunk beds. There is a bathroom with a shower in each cabin. Linens are not provided. The cabins are an easy stroll away from other camp facilities and activities such as the dining hall, basketball courts, Meadowview Stables, and more.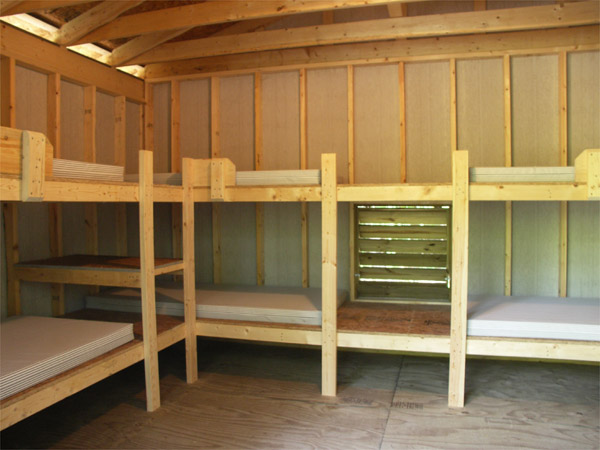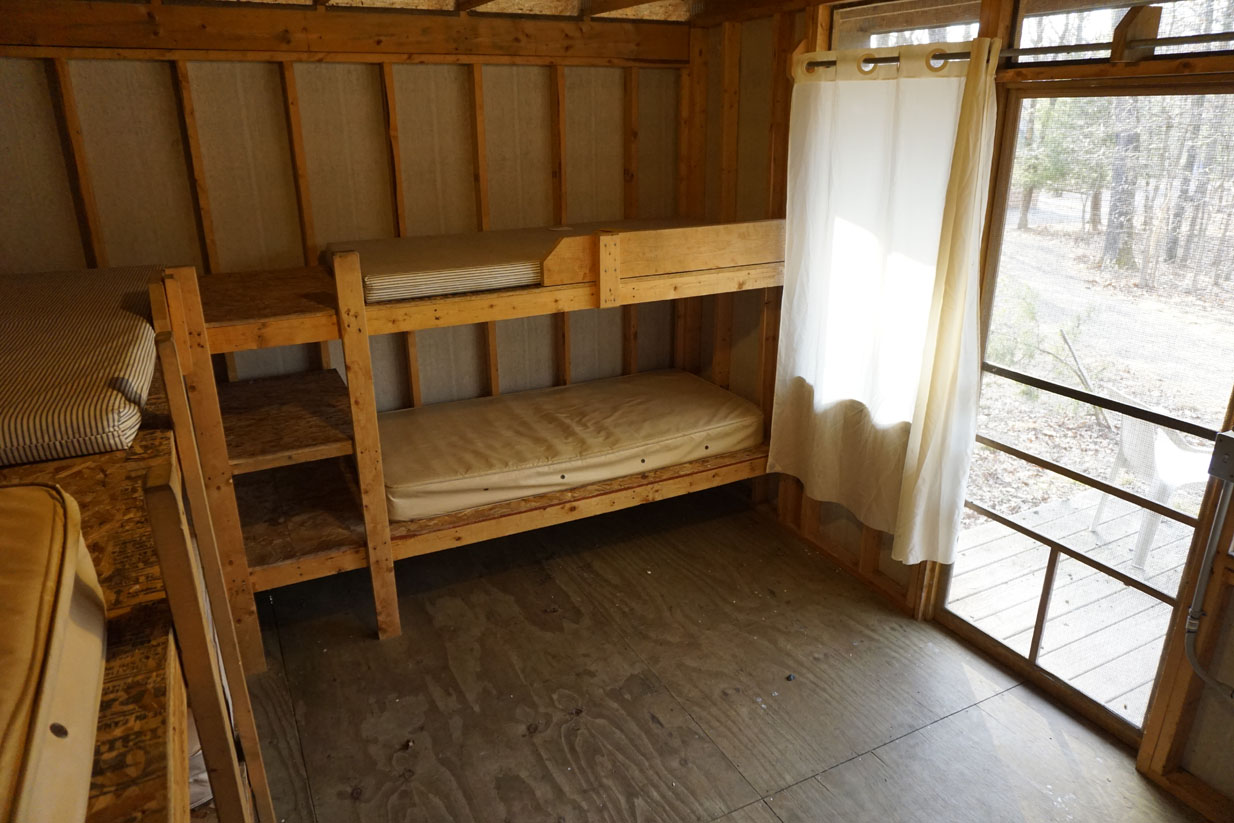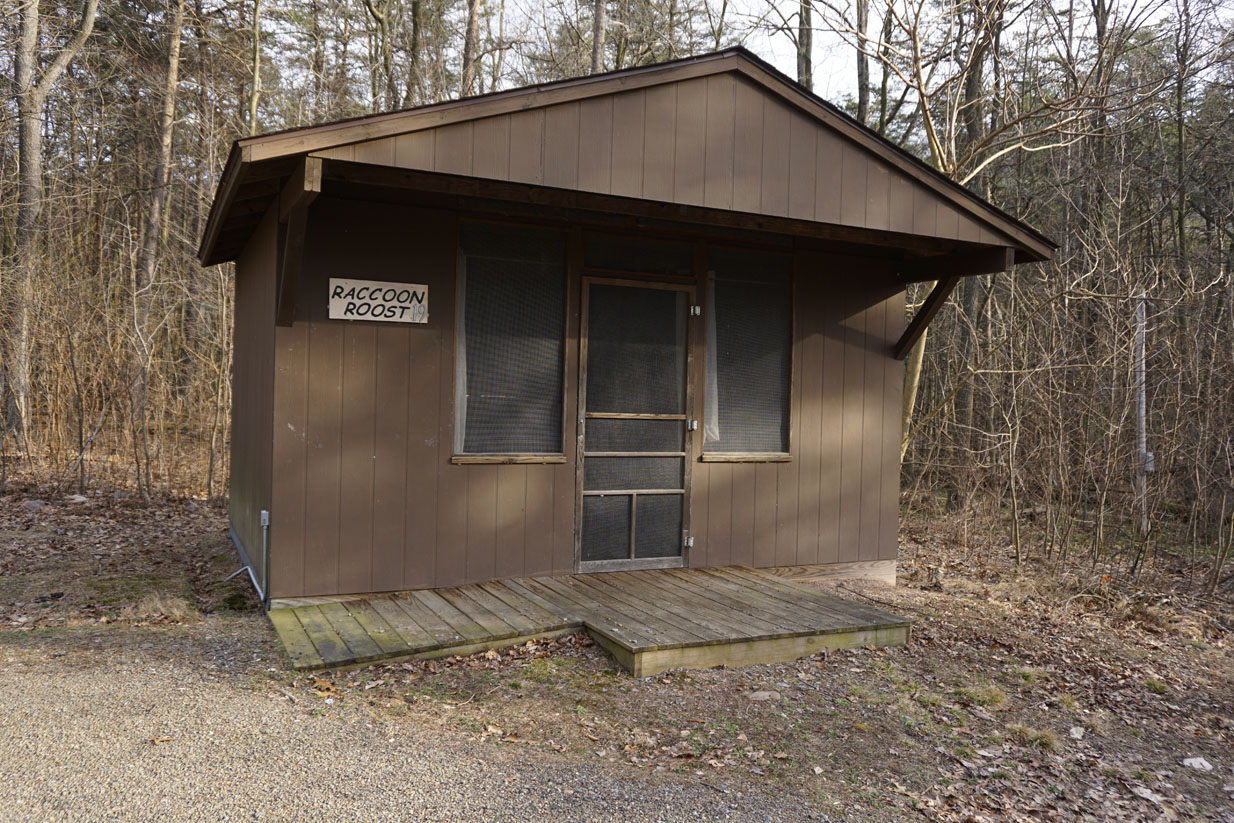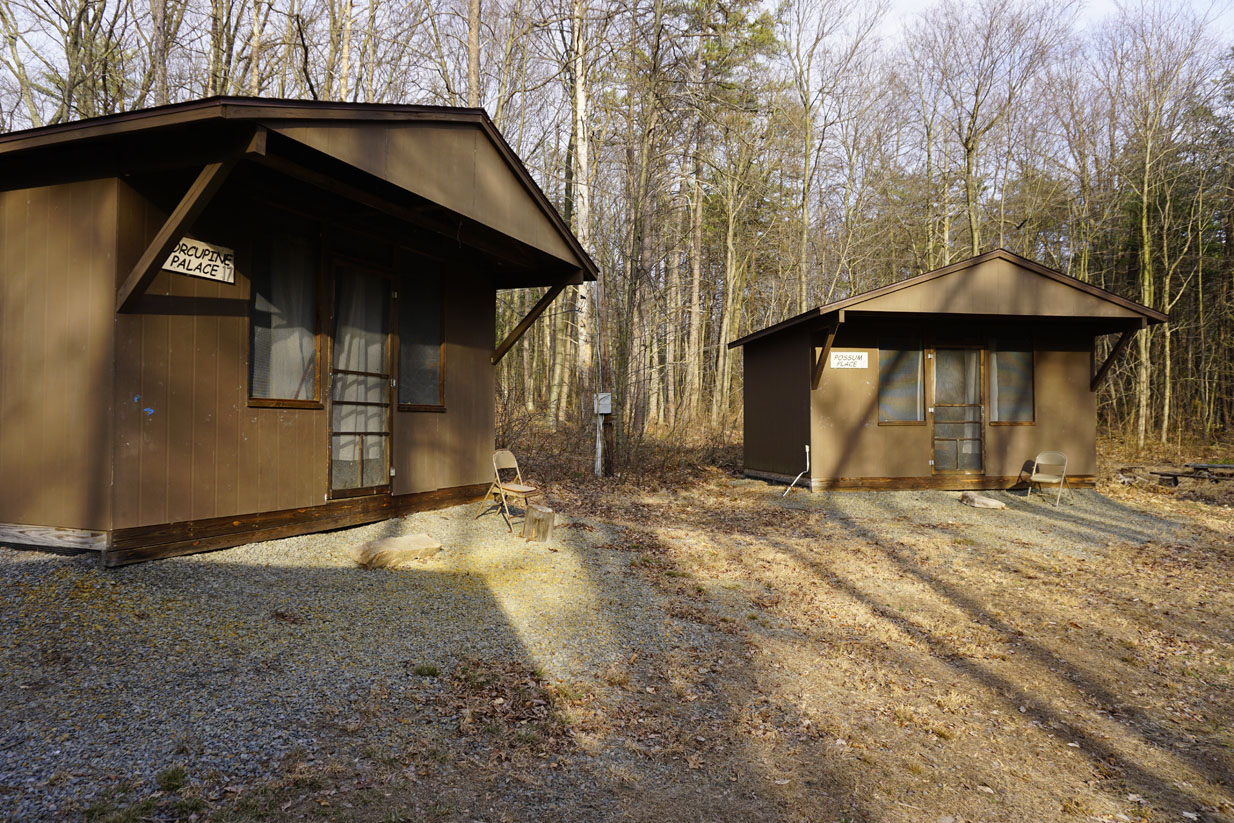 Perfect for the rustic camp experience. There are seven enclosed and screened shelters with electricity. Each shelter can sleep either 8 or 12 in twin-size bunks. Linens are not provided. A bathroom/shower facility is located adjacent to the shelters.
Overnight campers eat their meals at Breezewood Inn with other kids from their cabin or shelter. Meals are served buffet style and include silly skits and songs.
Breakfast usually includes fruit, cereal, and a main course like french toast, scrambled eggs and omelets accompanied by homefries, bacon, sausage or baked oatmeal.
Lunch generally includes a main course like hot dogs, hamburgers or tacos accompanied by baked beans, salads and tater tots, along with vegetables and fruit.
Dinner typically includes a main dish like baked chicken or pasta along with cooked vegetables like corn, green beans or broccoli, a side dish like scalloped potatoes and a delicious dessert.
Schedule
Overnight youth campers arrive Sunday afternoons and leave Friday evening after dinner. Each day flows a little differently. Below is a brief sample of what a typical day at camp looks like:
MORNINGS
Breakfast

Worship Songs & Fun

Morning Devotions

Special Interest Activities like Archery or Nature Hut. Horse campers have barn time, Adventure campers leave for day-trips
AFTERNOONS
Lunch

Flat on Back (time for rest!)

Large Group Activities

Special Interest Activities like Horseback Riding or Creek Stomps

Pool Time
EVENINGS
Themed Dinner

Group Activities

Evening Vespers

Night Game

Lip Sync Battle or Talent Shows
Activities
There's tons to do at camp! Here is a sample of activities that campers enjoy:
Slip & Slide

Team Building Challenges

Goldrush

Scavenger Hunts

Kayaking

Lake Games

Gift Shop
Morning Worship

Cabin Devotions

Themed Dinners

Nature Hut

Hiking

Marbles

Sling Shot Range

Creekstomps
Arts & Crafts

Indoor Rock Climbing

Swimming

Water Slides

Paddle Boating

Water Games

Playgrounds
Lip Sync Battles

High Challenge Course & Zipline

Campfires

Silly Songs

Shaving Cream Battles

Horseback Riding

Snack Shack
*Not all activities are included in every camp.
Our Staff
Our fun-loving and well-trained staff are here to serve your kids and bring each week to life. Each camper will have a counselor that stays with him or her the whole week. Other support staff help to facilitate fun activities like the nature hut or horseback riding. A camp pastor will lead group worship and engage with campers throughout the week. Specialized staff are well trained in their area of expertise and certified when appropriate. Extensive interviews and background checks are performed to cultivate a safe environment.