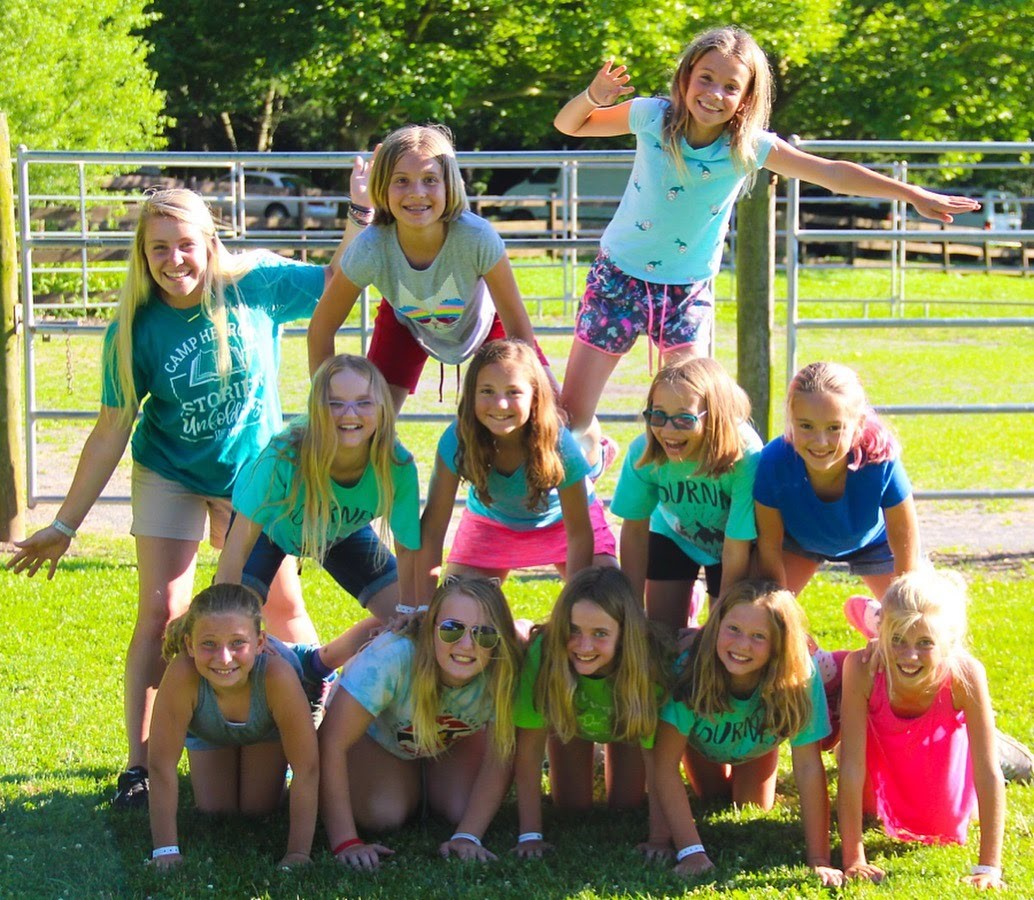 Lauren Hertzler's Ultimate Adventure
I never pictured myself in the role of a camp counselor, even despite spending many of my summers as a camper at Camp Hebron. But the Lord had other plans for me and I cannot be more grateful that he did. I learned, grew, and had so much fun this past summer and cherish numerous memories from my time at camp.
One of my favorite weeks of the summer was Ultimate Adventure Camp. When I found out I was assigned to this camp, I was so excited to be a part of all the amazing day trips that the high schoolers would experience. However, once again, the Lord had different plans as the rainy weather and flooding prevented us from participating in any of our scheduled events. As staff we would meet together each morning not knowing what our day would hold, simply having to trust that God knew what he was doing with this week because we certainly didn't! The theme for the summer was, "Stories Unfolding" and five days could not have painted a better picture of this concept. In the midst of the crazy change of plans this group of campers had more opportunities to get to know each other on a deeper level than they would have if our original schedule would have worked out. Every night during devotions, my girls would marvel at how, even though they would not have chosen the rain themselves, the story that God was writing for this week was greater than they could've ever imagined. The campers made lasting friendships during that week and dove deeper into each other's stories than they ever had in years past. As an additional answer to prayer, all of the campers had incredible attitudes and stayed positive about the situation. God revealed himself in so many ways and it was such a blessing to be a witness to his hand at work in the lives of twenty-some high schoolers. While the canoe trip may have turned into a dance party and the hike into a day of group games, Ultimate 2018 was truly an adventure.
Now more than ever, youth need to disconnect from electronic and connect with nature. 2018 marks Camp Hebron's 61st anniversary and we need your help Today to finish the year strong! In keeping camp affordable to all. Please partner with us in a year-end gift to camp! Your gift will help camp continue its ministry and reach the next generation of campers. http://www.camphebron.org/donate