Hey young adults! Please, join us for a weekend to refresh, connect with others, rediscover joy and cultivate your faith. We're excited to offer you a retreat full of dynamic worship and teaching times, engaging activities, meaningful opportunities to serve others, restful hangout spaces to connect with friends and so much more! Come individually or bring your friends and get ready for a weekend to learn, be challenged and encouraged. We're excited to have you here!
Young Adult Retreat 2018 features speaker Sam Van Eman & worship music by Salt 'n Light Youth Ministry
Registration Incentive: Free Drink from Peter's Mtn. Café if Registered by January 30th
Check-in is Friday at 7pm and the retreat ends Sunday at 1pm. Registration includes snacks, meals, lodging, and most activities!
This retreat is designed to best serve older college-aged students, recent graduates, individuals settling into careers, and people diving into young adult communities.
Registration & Pricing
Price- $155 Per person ($50 deposit to hold your spot)
$30 Additional Fee for Motel-Style Lodging (Married couples will only be charged once.)
$50 Additional Fee for Single Occupancy Lodging
$20 Additional Fee for Trail Rides (optional)
Click Here for the
group registration packet!
Lodging: Breezewood Cabins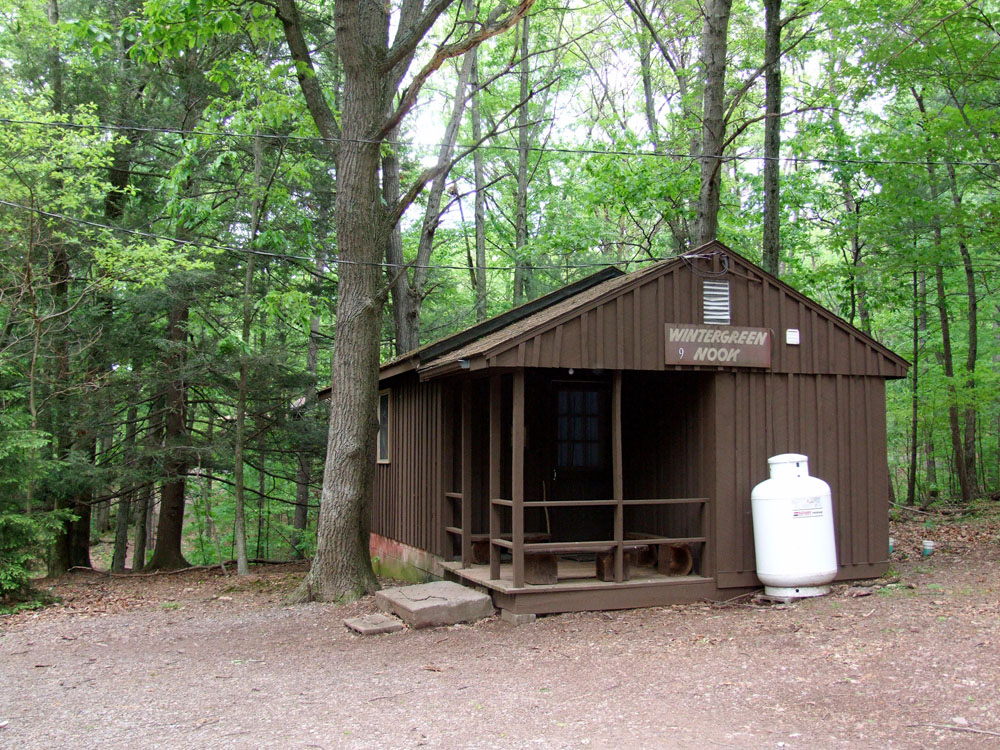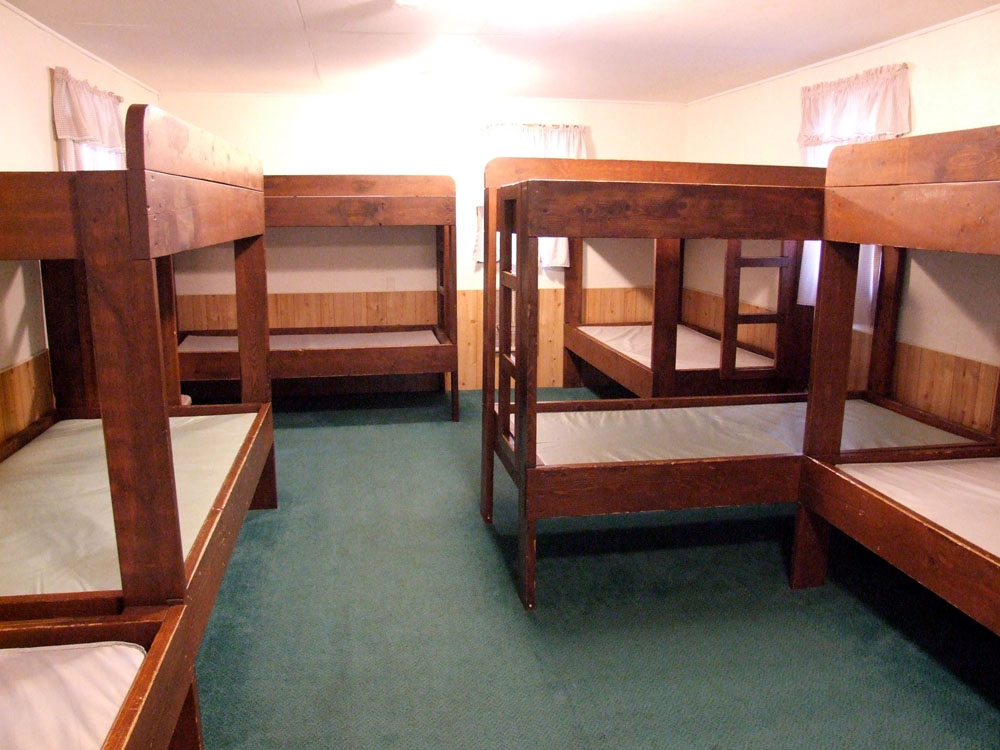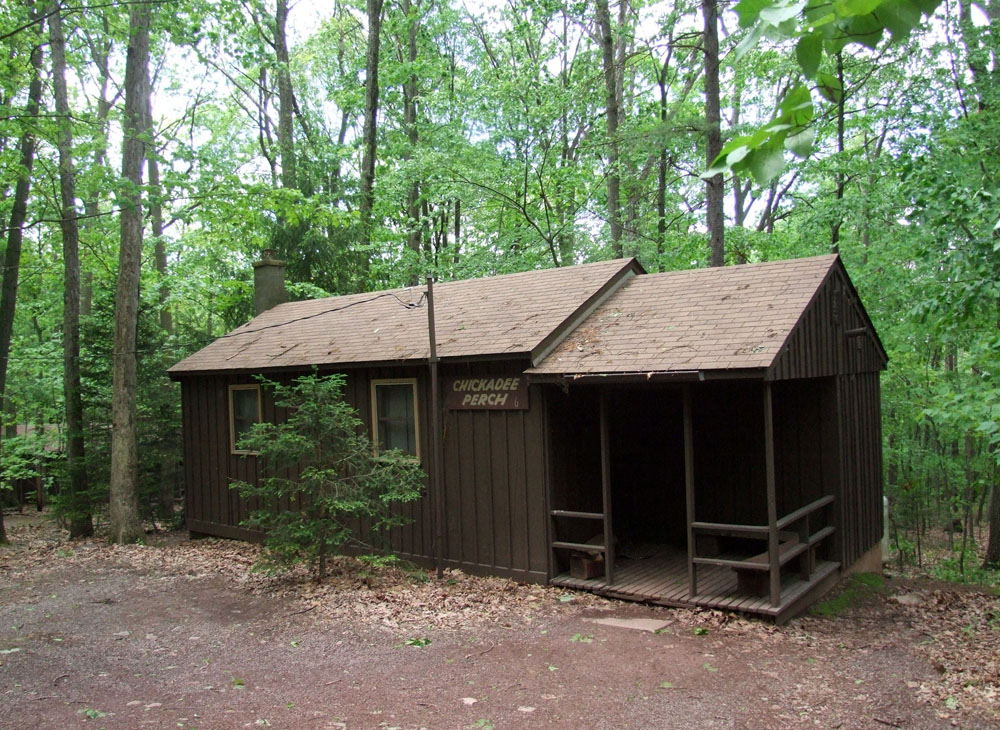 Spend the weekend in our comfortable, communal Breezewood Cabins. Each cabins sleeps 11 people and has one bathroom. Please, let us know your roommate requests and we will accommodate you. Men and women will be lodged separately. Extra spaces in cabins may be filled with individuals coming without a group.
Motel-style lodging is available but limited. Each motel-style room can sleep 4 people and has one bathroom. There is an additional $30 fee per person to request a motel-style room. (Married couples will only be charged once.) Individuals requesting a single occupancy motel-style room will be charged an additional $50. Choose both Motel-Style Lodging and Single Occupancy during the registration process.
BAND | SPEAKER | REGISTER | SCHEDULE
LODGING AT BREEZEWOOD | LODGING AT SYLVAN VIEW
Schedule
Below is a sample schedule for the weekend:
Friday:
7:00 - Check-in
7:45 - Gathering (worship & speaker)
9:00: - Late Night Activities (Open Gym, Games, Hangout)
11:30: - Quiet Hours Begin
Saturday:
7:15 - Devotions (Optional)
8:00 - Breakfast
9:00 - Gathering
10:15 - Small Group Time
10:45 - Breakout Seminars
12:00 - Lunch
1 to 5pm - Afternoon Options (Service Work w/ Isaiah 61; Open Gym, Trail Rides, High Ropes or Climbing Wall, Games, Hiking)
5:00 - Dinner
6:00 - Group Challenge
6:45 - Gathering
7:30 - Small Group Time
8:00 - Worship
9:00 -Late Night Activities (Open Mic. Night, Campfire, Games, Hangout)
11:30 - Quiet Hours begin
Sunday:
7:15- Morning Devotions (optional)
8:00 - Breakfast
9:00 - Gathering
10:30 - Small Group Time
11:30 - Photo & Checkout
12:00 - Lunch
1:00 - Depart
Meet the Speaker: Sam Van Eman
Sam Van Eman is a resource specialist for the CCO's Experiential Designs team, where he co-creates transformational experiences for college students, professionals, and organizations. He is the author of Disruptive Discipleship: The Power of Breaking Routine to Kickstart Your Faith (2017), On Earth as It Is in Advertising? Moving from Commercial Hype to Gospel Hope (2005), and a series of audio stories called A Beautiful Trench It Was (2013).
As a public speaker and facilitator, Sam has taught (and played!) in barns and boardrooms, canyons, classrooms, and auditoriums. His years on campus resulted in a Greek Life brotherhood award named in his honor.
He has contributed to PRISM Magazine, the Center for Parent/Youth Understanding, Christianity Today's Faith in the Workplace, and was highlighted in the decade's best at Catapult Magazine. He lives with his wife and daughters in central Pennsylvania.
BAND | SPEAKER | REGISTER | SCHEDULE
LODGING AT BREEZEWOOD | LODGING AT SYLVAN VIEW
Meet the Band: Salt 'N Light
Salt 'n Light Youth Ministry is a nonprofit youth ministry focused on "youth reaching youth we the gospel of Jesus Christ." Our team, comprised of full time staff members and interns, puts on events that youth groups can attend and experience the power and love of God. Whether in an intimate setting talking around a campfire, building a wheelchair ramp in McColl, South Carolina, or standing 700 strong singing our praises, we believe that God is moving and speaking to the students of today. He wants to transform their lives and use them to transform the lives of others.